As a society, we tend to ignore Thanksgiving during the holiday season. Beginning in October, we only acknowledge Halloween and Christmas and skip over Thanksgiving. I know this, because I am also guilty of it. After Halloween, I immediately want to pull out my Christmas tree, decorate my home with all the Christmas decorations, and play Christmas music. I completely skip over Thanksgiving, mainly because I don't care much about Thanksgiving. It's one day out of November and a couple days (maybe weeks) of leftovers. It's not worthy of a season dedicated to it. Besides the Friends Thanksgiving episodes, I don't have any go to movies and TV episodes I watch yearly. That's why this year, I went digging for movies that were dedicated to Thanksgiving and as you can probably guess, there were not many. So I expanded the search to movies that could be considered perfect for Thanksgiving. Whether that be movies with themes that could fit Thanksgiving or movies set around Thanksgiving time. Either way, these following movies are movies I believe to be perfect to watch ahead of or on Thanksgiving.
Spider-Man (2002)
After being bitten by a genetically altered spider, nerdy high school student Peter Parker is endowed with amazing powers.
Rocky (1976)
When world heavyweight boxing champion, Apollo Creed wants to give an unknown fighter a shot at the title as a publicity stunt, his handlers choose palooka Rocky Balboa, an uneducated collector for a Philadelphia loan shark. Rocky teams up with trainer Mickey Goldmill to make the most of this once in a lifetime break.
Rocky II (1979)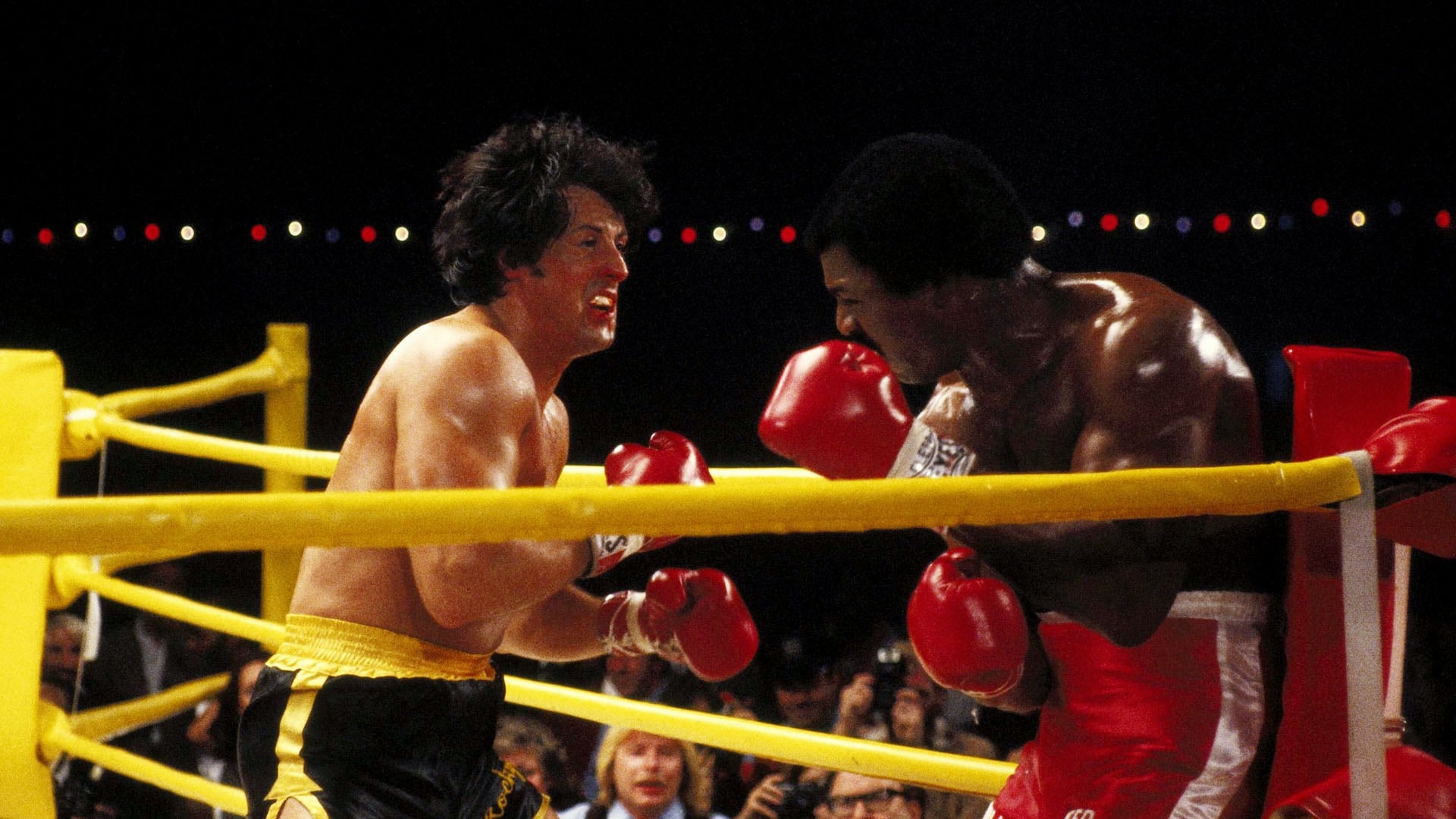 After Rocky goes the distance with champ Apollo Creed, both try to put the fight behind them and move on. Rocky settles down with Adrian but can't put his life together outside the ring, while Creed seeks a rematch to restore his reputation. Soon enough, the "Master of Disaster" and the "Italian Stallion" are set on a collision course for a climactic battle that is brutal and unforgettable.
The Ice Storm (1997)
In the weekend after thanksgiving 1973 the Hood family is skidding out of control. Then an ice storm hits, the worst in a century.
She's Gotta Have It (1986)
The story of Nola Darling's simultaneous sexual relationships with three different men is told by her and by her partners and other friends. All three men wanted her to commit solely to them; Nola resists being "owned" by a single partner.
What's Cooking? (2000)
In LA's Fairfax district, where ethnic groups abound, four households celebrate Thanksgiving amidst family tensions. Around each table, things come to a head. A gun, an affair, a boyfriend, and a pregnancy precipitate crises forcing each family to find its center.
Blood Rage (1987)
In 1974, Terry commits a murder and pins it on his twin brother, Todd. Ten years later, Todd escapes from a mental institution on the same day as Terry's murderous instincts resurface which just so happens to fall on Thanksgiving.
The Object of My Affection (1998)
A pregnant New York social worker begins to develop romantic feelings for her gay best friend, and decides she'd rather raise her child with him, much to the dismay of her overbearing boyfriend.
Planes, Trains, and Automobiles (1987)
A man must struggle to travel home for Thanksgiving, with an obnoxious slob of a shower ring salesman his only companion.
The Myth of Fingerprints (1997)
When a New England dysfunctional family gathers for Thanksgiving, past demons reveal themselves as one son returns for the first time in three years.
Mistress America (2015)
Tracy, a lonely college freshman in New York, is rescued from her solitude by her soon-to-be stepsister Brooke, an adventurous gal about town who entangles her in alluringly mad schemes.
Fantastic Mr. Fox (2009)
The Fantastic Mr. Fox bored with his current life, plans a heist against the three local farmers. The farmers, tired of sharing their chickens with the sly fox, seek revenge against him and his family.
Instant Family (2018)
When Pete and Ellie decide to start a family, they stumble into the world of foster care adoption. They hope to take in one small child but when they meet three siblings, including a rebellious 15 year old girl, they find themselves speeding from zero to three kids overnight.
The House of Yes (1997)
Jackie-O is anxiously awaiting the visit of her brother home for Thanksgiving, but isn't expecting him to bring a friend. She's even more shocked to learn that this friend is his fiance. It soon becomes clear that Jackie Kennedy's obsession is nothing compared to her obsession with her brother, as it also becomes clear she isn't the only member of the family with problems.
Enough Said (2013)
Eva is a divorced soon-to-be empty-nester wondering about her next act. Then she meets Marianne, the embodiment of her perfect self. Armed with a restored outlook on being middle-aged and single, Eva decides to take a chance on her new love interest Albert a sweet, funny and like-minded man. But things get complicated when Eva discovers that Albert is in fact the dreaded ex–husband of Marianne.
Sweet November (2001)
Nelson Moss and Sara Deever have nothing in common except an hour spent in DMV hell. Intrigued by each other, but not quite ready to commit, they settle on a rather unconventional courtship: a one-month trial, after which they'll go their separate ways. No expectations. No pressure. No strings attached. What neither of them counts on is falling in love.
The Daytrippers (1996)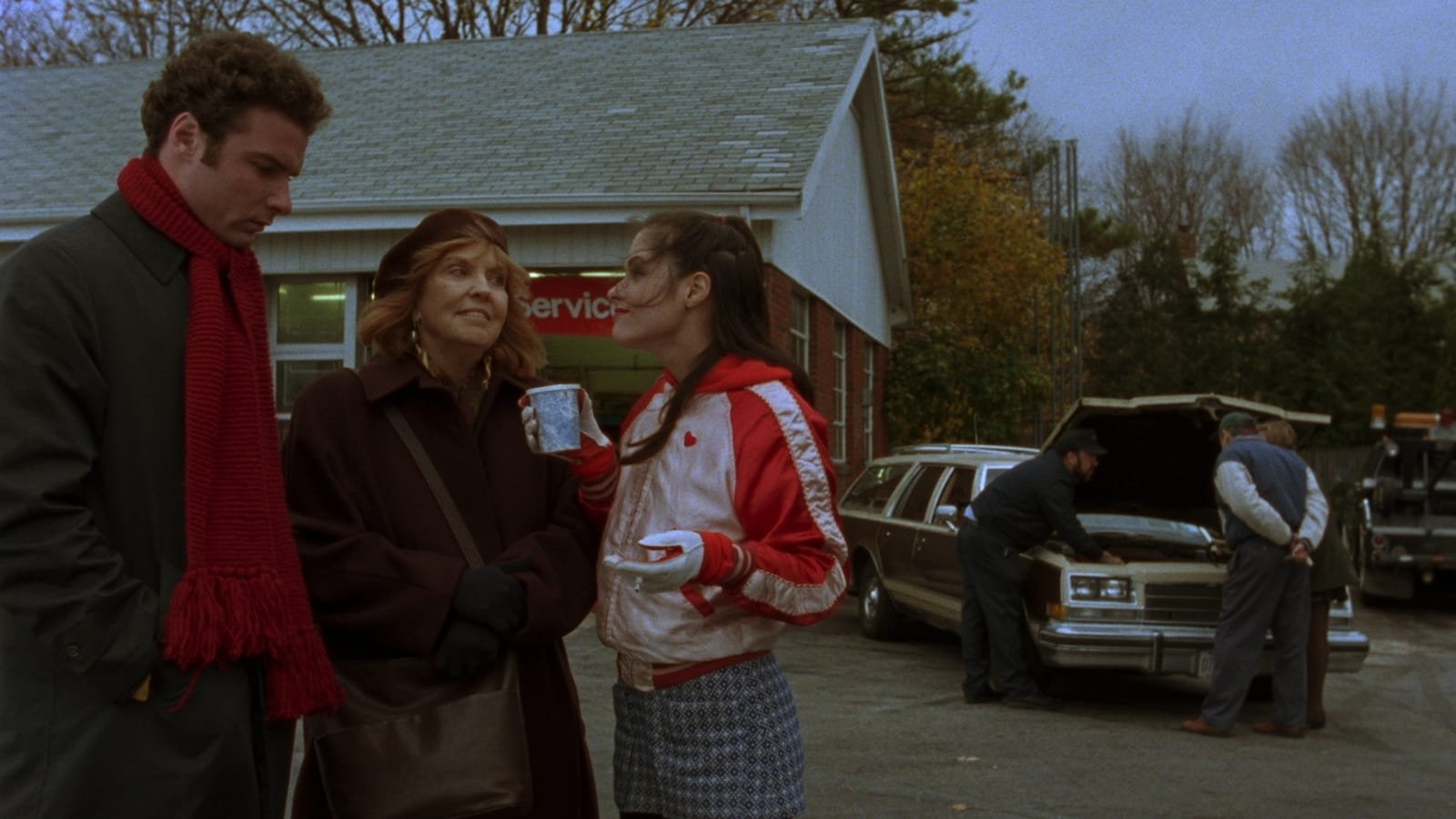 Eliza D'Amico thinks her marriage to Louis is going great, until she finds a mysterious love note to her husband. Concerned, she goes to her mother for advice. Eliza, her parents, her sister Jo and Jo's boyfriend all pile into a station wagon, to go to the city to confront Louis with the letter. On the way, the five explore their relations with each other, and meet many interesting people.
Stuck In Love (2012)
An acclaimed writer, his ex-wife, and their teenaged children come to terms with the complexities of love in all its forms over the course of one tumultuous year.
A Charlie Brown Thanksgiving (1973)
Peppermint Patty invites herself and her pals to Charlie Brown's house for a REALLY big turkey party. Good grief! All our hero can cook is cold cereal and maybe toast. Is Charlie Brown doomed? Not when Linus, Snoopy and Woodstock chip in to save the (Thanksgiving) Day. With such good friends, Charlie Brown – and all of us – have so many reasons to be thankful.
Any movies above interest you? If so, what? Also did I miss any Thanksgiving movies that could be included? Comment it below.